"My dream is to build something that can improve the lives of a billion people."
said Mihir Garimella, an 18 year old inventor from Pittsburg. Mihir is so driven and inspiring, that we've chose to profile him as our first "Maker if the Month," an on-going series for our blog.
Mihir's aspirations came early. Beginning at the age of ten, he was often found tinkering with hardware to solve everyday problems, like an motion sensor light switch and a robotic violin tuner. Some of his other projects included Classroom, an app designed to be the next school planner, CiteIt, a bibliography citing tool, and Autocross, a kit to make a remote controlled car autonomous. Not only was he developing projects, Mihir also organized the first hackathon at his highschool, gathering 189 participants.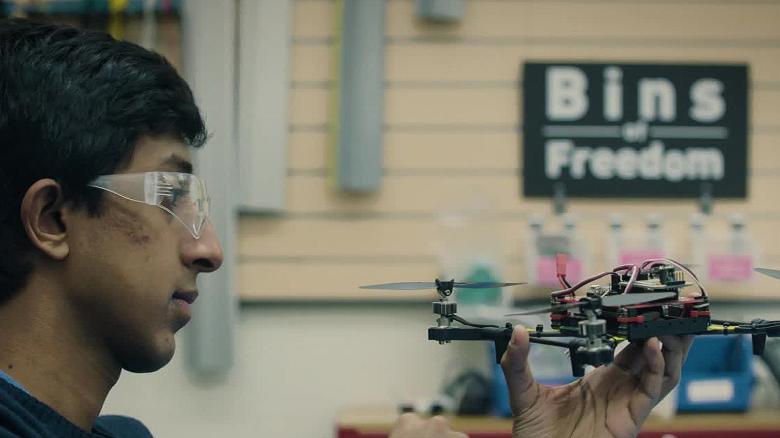 Mihir working with some drones
Currently Mihir is working on FireFly: autonomous drones used for indoor spaces to help workers with mapping, inspections, and finding victims trapped in dangerous situations. He aims to make these drones affordable and efficient for workplaces and people everywhere.
Over the years, Mihir has been in the media for his work and won the 2014 Google Science Fair for his "Fruit-Fly Inspired Robot". His robot for the competition was used to mimic fruit-flies sensoring to dangers. This meant that the robot could see things that most humans would miss in specific situations.
Where to next? Mihir is currently studying Computer Science at Stanford University, where he is planning on continuing his work on drones and making a positive change in everyday life, one project at a time.